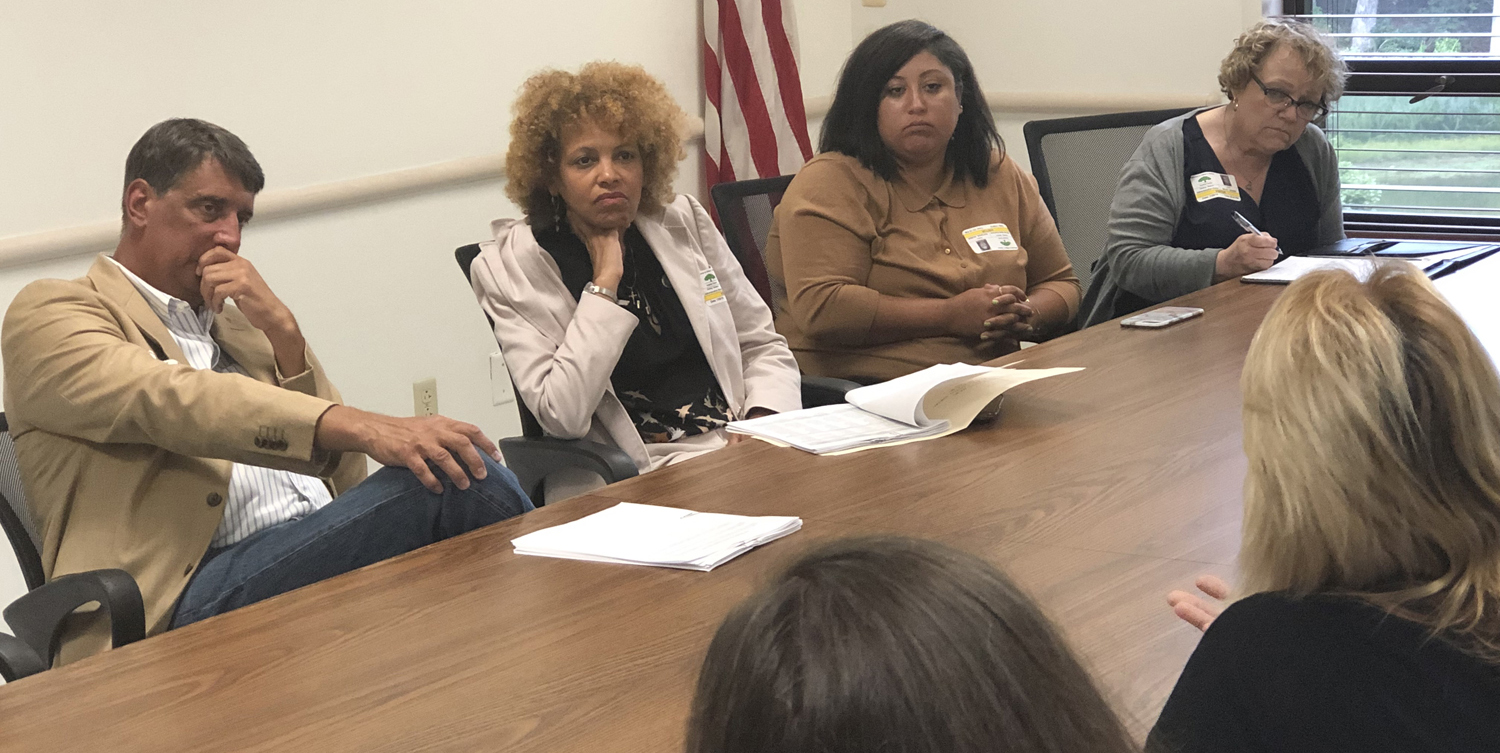 Healthcare professionals at Clifton T. Perkins turned to their union when they wanted changes at their facility. Their union, AFT Healthcare-Maryland, hearing the demand from members, arranged a meeting with state legislative leaders so they could hear from our members just what was going on in their districts. State Senator Guy Guzzone and Delegate Terri Hill met with AFT Healthcare-Maryland members at Perkins Hospital Center. Del. Hill shares quite a bit in common with the members at the facility, as she is also a trained medical professional. Her knowledge led to a robust conversation investigating the conditions under which members deliver care to those at Perkins. Beyond her experience as a doctor, it was useful for Del. Hill to be in attendance because she is also on the Health and Government Operations Committee.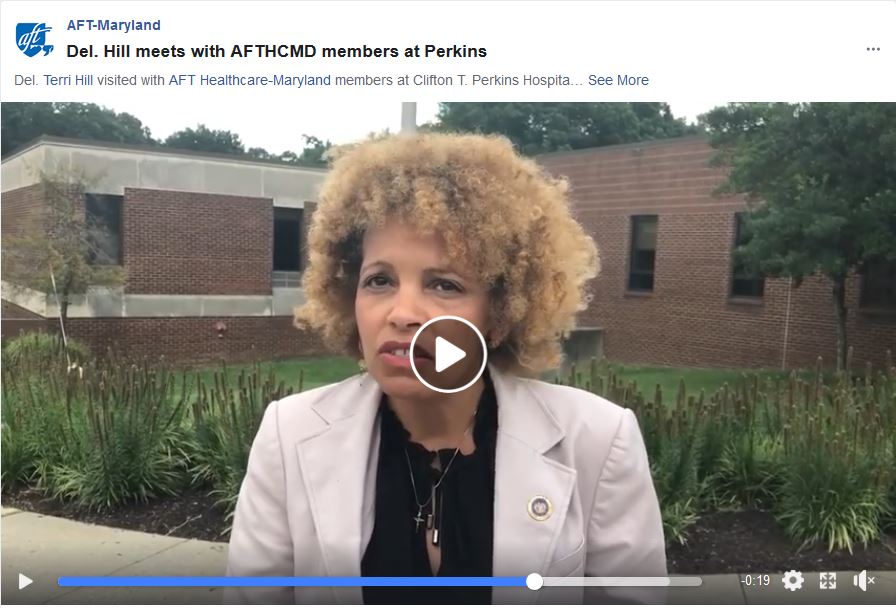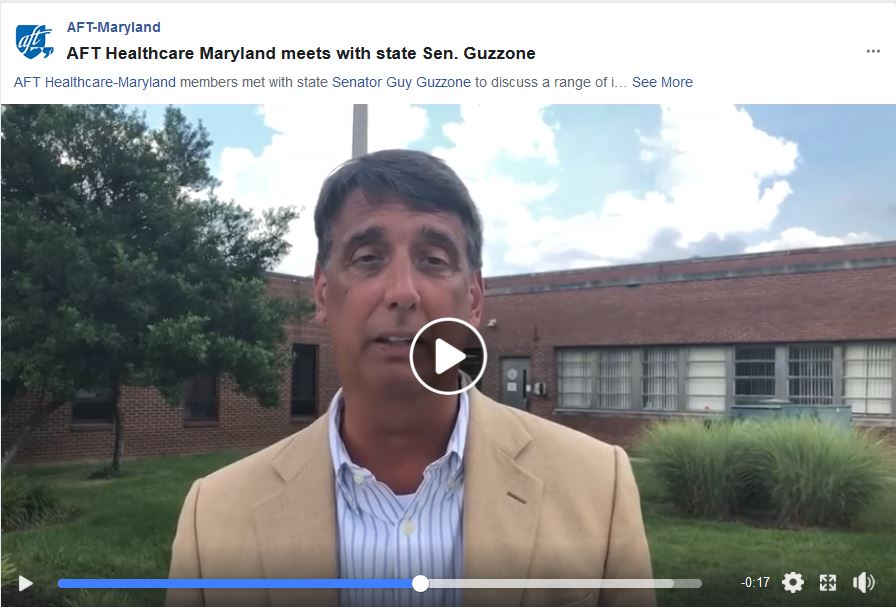 For Sen. Guzzone, the meeting hit close to home because Perkins Hospital Center is in his district. Many of the employees and members at the facility are also constituents of the 13th district. Sen. Guzzone listened intently as members described their work conditions, staffing challenges, compensation, and more. Sen Guzzone reminded members of bills he has passed during the legislative session that were intended to help Maryland's healthcare professionals. AFT Healthcare-Maryland members were appreciative, but stressed they needed the state to do more. Both legislators agreed, with Del. Hill stressing she wanted to find fixes that could be applicable to all state hospital centers. She wants to avoid playing "whack-a-mole" moving from facility to facility solving problems.
Sen. Guzzone for his part is ready to get back to Annapolis and work with the Union and the Department of Health to develop solutions to the problems members described to him. He made it clear that he appreciates and respects the work our members do for Maryland residents. The task will be developing the kind of policy and finding the necessary funding to protect state healthcare employees and continue to provide high quality medical services to folks in facilities such as Perkins.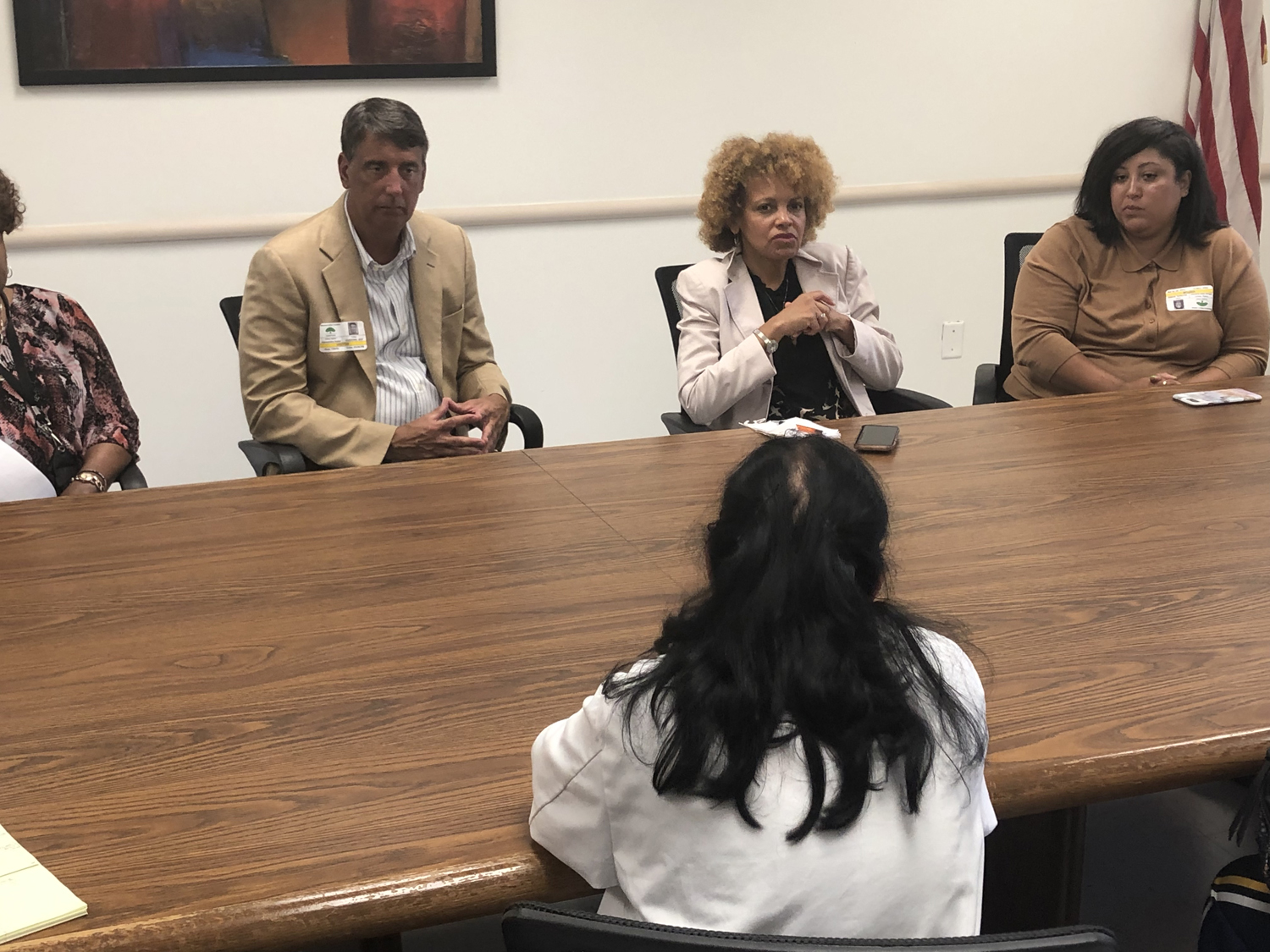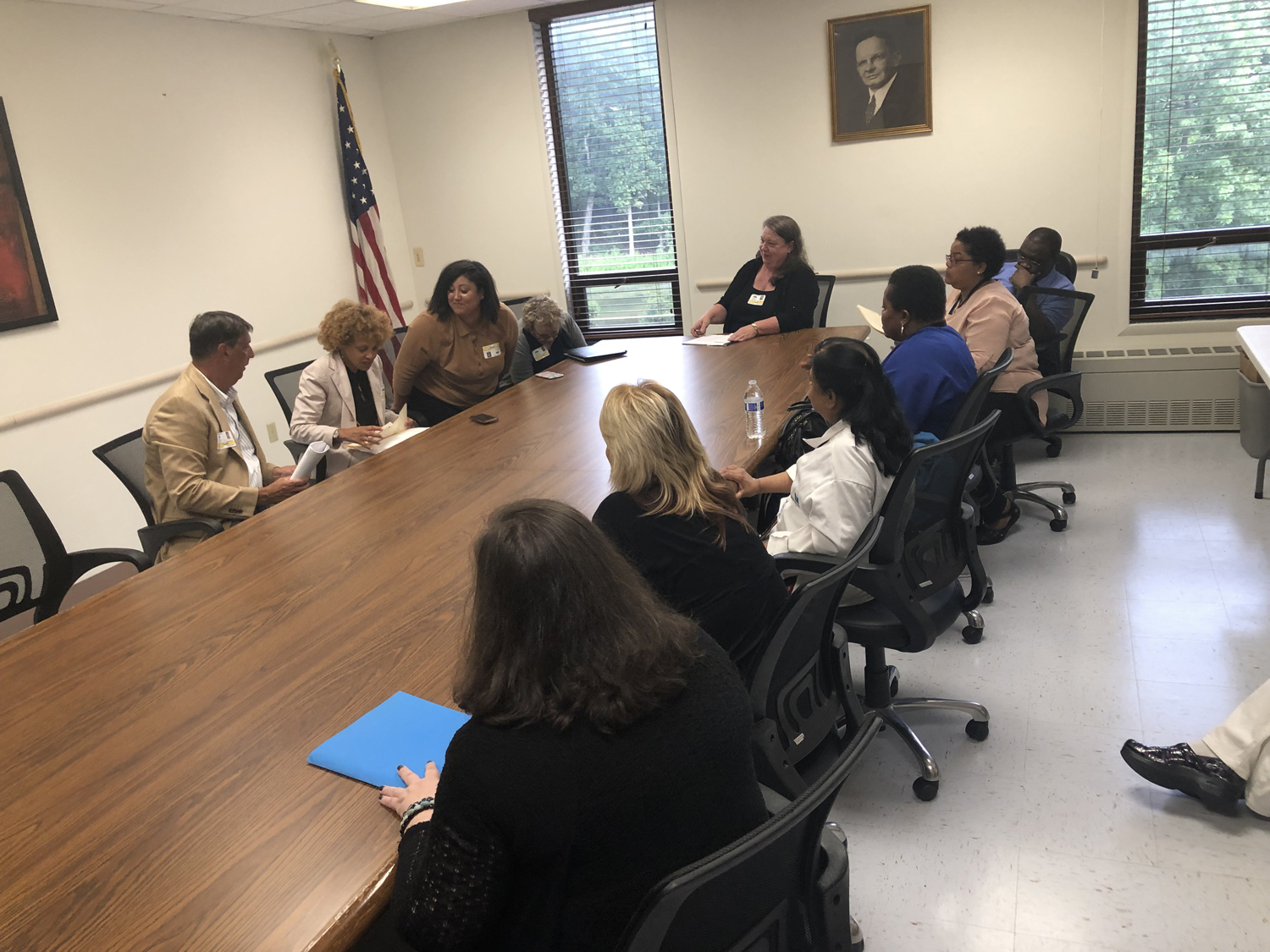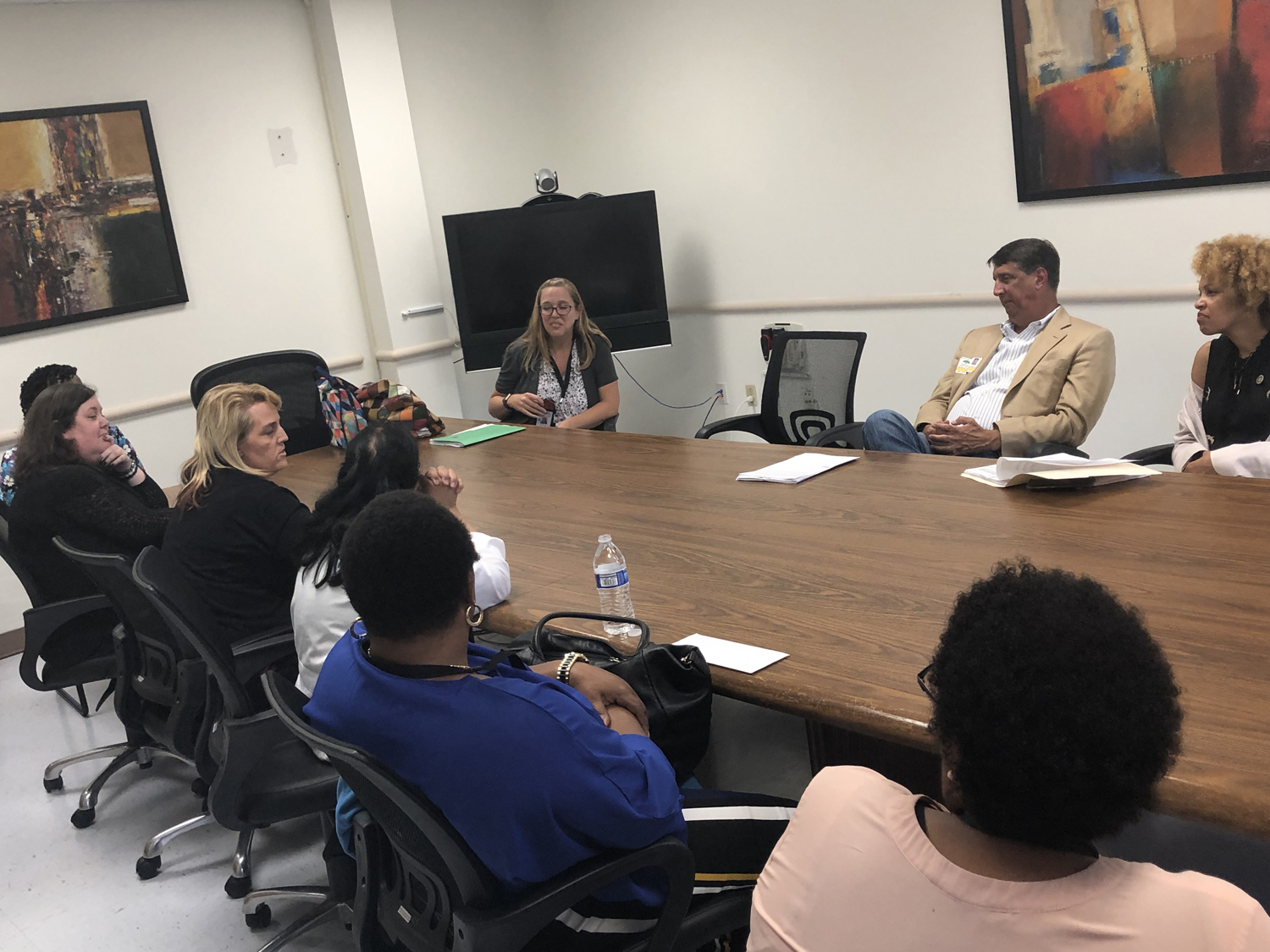 7/30/19